I need a logo for him. At the moment it's
just an "I" for Immortal...
The least bothered super hero in history. He is, after all, immortal! And I'm only drawing him in 4-panel comics so far. Okay! So he basically just doesn't care about much because he lives in the endless expanse of time. I don't yet know how he got this super power but he's quite a depressing fellow because of his little "Super-power" problem.
I have realised that people generally have a focus on a particular theme and set of characters for these comics. It gives the reader a sense of familiarity which eases the humor by giving you insight on the character's personality. So I have Mr. Immortal! I am almost done with my first comic strip, which I hope to release here on Monday. Look forward to it! I have no idea how it will turn out. I'm pretty sure I have a lot of room for improvement though
:D
And when I release it then everyone has to give me their honest first impressions! And no dilly-dallying, that feedback is important for the next comics
;)
Today is a good day. A Friday, if you will. I love weekends!
Nah, I wasn't really going anywhere with that. Not being random or anything, it just happened... Okay, so I don't know what to write about now. Work's kind of slow lately with the odd rush here or there but I haven't had one of those days for a while. It really looks like everyone's gone off on holiday lately, I can't wait for my leave in January! I'm going to Wilderness on the 3rd or 4th and staying 'til the 11th, it's gonna be amazing! I'm getting more and more excited as your wedding draws closer my sister. Might also have something to do with Christmas, New Year, my birthday and taking a week off work. Among other things... This is gonna be a rockin' holiday
:)
I'm wishing for a white Christmas!
Just like the ones I've heard about...
It would be nice if it snowed for Christmas this year. That would probably also be some sort of natural disaster since I'm sitting in 30 degrees of hot and sweaty right now... End-of-the-world omens and what-not. But nice!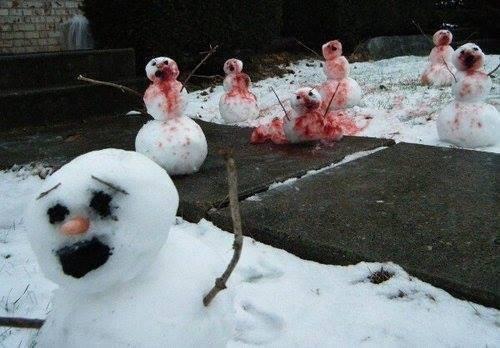 Run little guy, run like the wind were carrying each individual snow flake that makes up your being!
And if there were a strong gust on which to ride... Mmmm, Strawberry slushy...
Yours in writing
Benjamin